Jeff Gonzales
Guitarist, Singer & Songwriter

Big & Bigger
Wanda Houston & Jeff Gonzales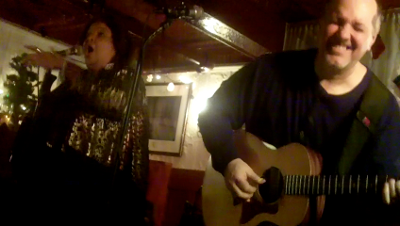 Wanda Houston on vocals and And myself on guitar, playing acoustic blues and more. Wanda and I have been performing as Big & Bigger throughout the northeast since 2010. Our work together is based in acoustic blues but reaches out to include ragtime and holy blues, gospel, originals and more.
Our first CD, "Big & Bigger Live" contains 9 original songs that I wrote for Wanda as a part of our Big & Bigger" duo. Our second CD, "Live in Stockbridge", consists of old blues and jazz tunes, and the third CD, "Live, Again" is another eight originals written for Wanda.
You might want to check out Wanda's website www.wandaworld.biz. She is a huge talent and also performs in a wide variety of styles.
"Good afternoon Big and Bigger. I've known you both for a few years, but this afternoon was a sort of revelation. Today while putzing around the kitchen cooking, I had a Big and Bigger sound fest. And what I realized I was hearing was a very rare, maybe even historically rare event. Two great artist coming together, where one at least, knows the other better than she knows herself. And through a series of precisely crafted songs, lets the vocalist have a glimpse of herself. The stories are the ones she should have written herself except her eye wasn't looking inward. Wanda Houston is the biggest personality I've ever known, the best performer I've ever seen. But I've been fooled to looking at R&B singers, or soul to find a comparison. But Wanda is pure Americana or roots music. When I hear, I'm going back to bed, I know this is the real deal. Jeff's guitar playing is the perfect phrasing for your story, as original, honest, and to the point as anyone could ever want. Big and Bigger recordings should go directly to the Smithsonian to be placed in a time capsule as an example of real music, before technology and $$$ fucked with it. With Jeff's new body of work, everything else seems contrived and formulatic pop . Jeff, I think your on the precipice of genius. Your work is like an organic history lesson, it encompasses all that's been and anticipates what's coming. I just hope your recognized and rewarded while you're still here to enjoy it. I'm a way richer man for knowing both you."
Paul Brazie (April 2020)
Big 'n Bigger Live
"Down That Road Before"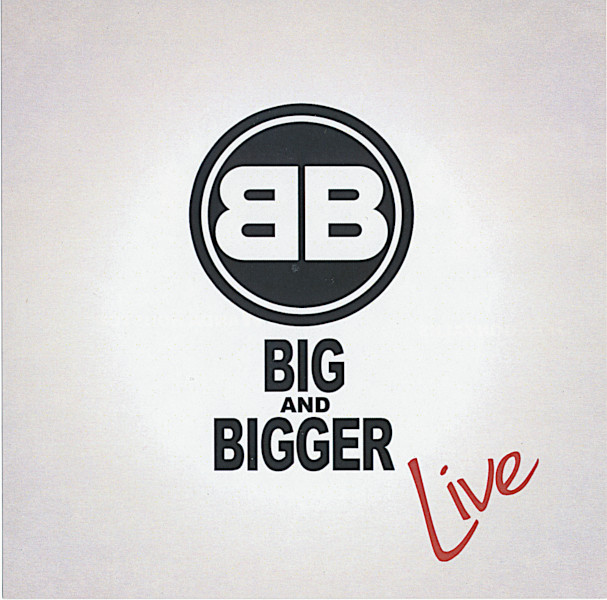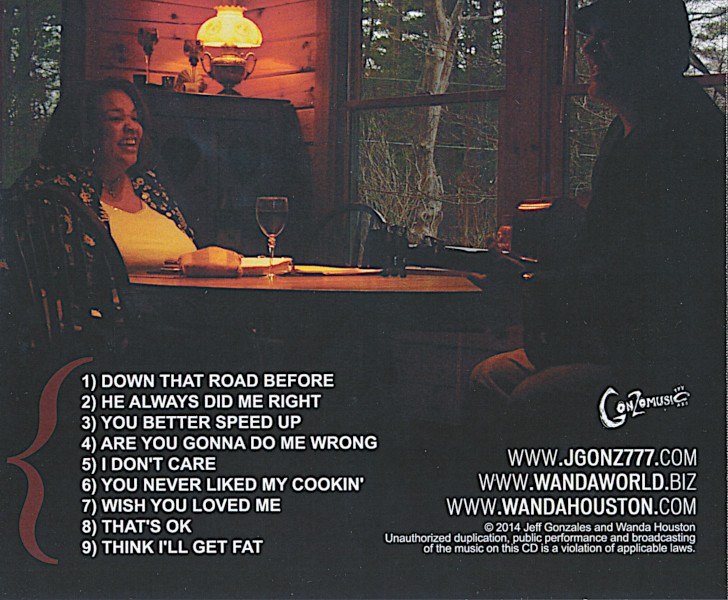 Big 'n Bigger Live in Stockbridge
"Dr, Jazz"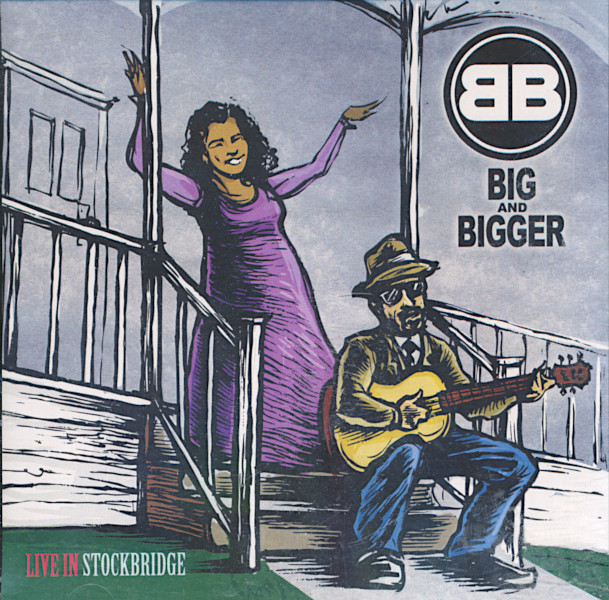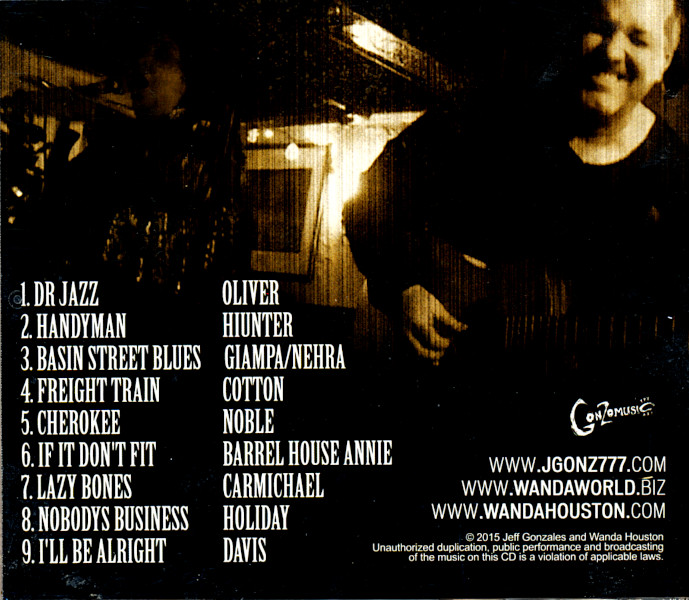 Big 'n Bigger Live Again
"I Like A Man"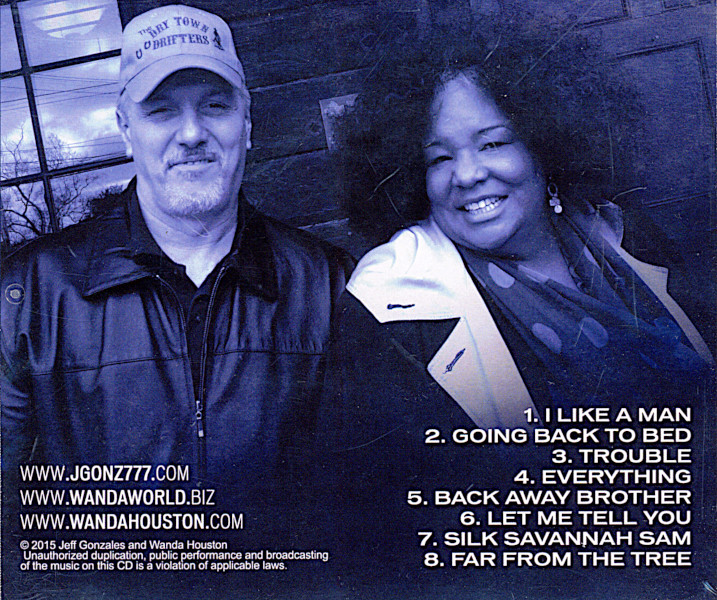 ---
To buy CDs & Videos, contact Jeff ($10 includes S&H)
email (jgonz777@aol.com): phone (518-366-0209)
Return to Top of Page